I have decided to make a series of tutorial videos to help my students with math concepts. The video I am sharing today, was created during the emergency distance learning period of the last school year 2019/2020. It is a very straightforward video that explains students exactly what they have to do when solving simple equations. It was just the little push my students needed to refresh a concept that we had previously approached.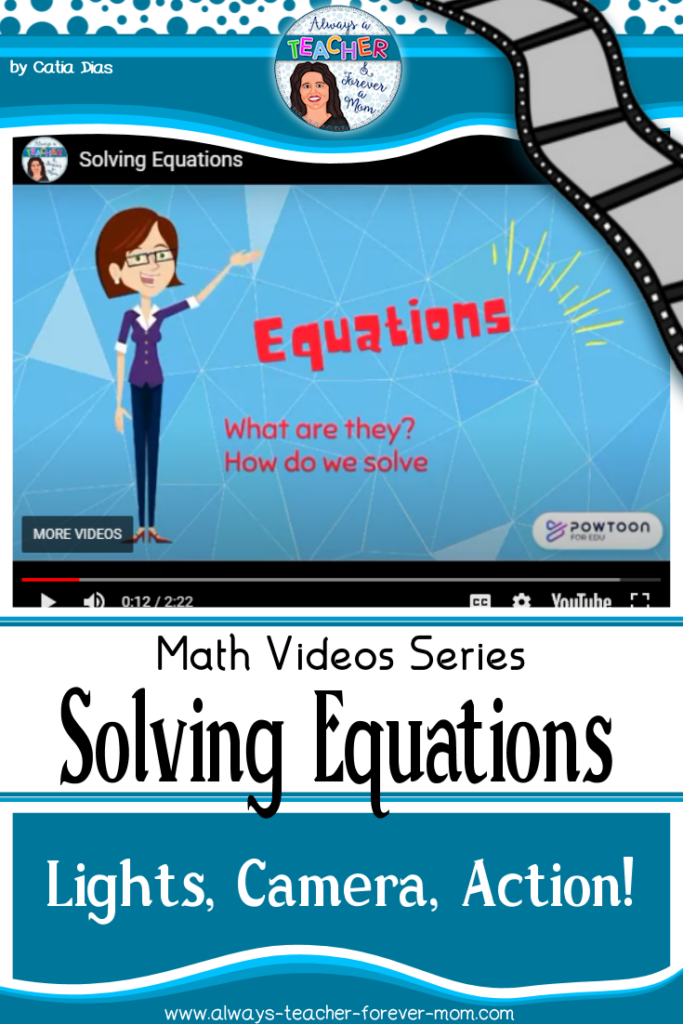 Solving Equations Video
I used this video to accompany a slideshow that explained the balancing method in detail. After that, the students were able to refer to the video anytime they needed to refresh their memory.
I also used it whenever I assigned practice quizzes that included solving equations. It helped students remember what steps to take, and inspired confidence since they knew exactly what to do.
I hope you are able to use this video within your lessons and help your students understand this concept. More videos will be posted soon. If you have any suggestions for topics you would like to see in these videos, please leave a quick comment below.
If you are interested in more videos like this, make sure you check the "Lights, Camera, Action" section of the blog.
Thank you for reading. Take care.